First thing's first.
▷ What is SEO?
According to Wikipedia: "SEO (Search Engine Optimization), is search engine optimization or search engine optimization. It is the process of improving the visibility of a website in the organic results of the different search engines."
But beware, it is not about positioning a web in the search engine, because we can position it and that's it.
When doing SEO we try to make it visible before a search query by the user and always display a page in the first places.
Now, before continuing, you can ask yourself, does SEO only position in Google? Not really. It is a technique that positions and makes web pages visible in search engines and as we know there are other search engines such as Bing, Yahoo, Mozilla, Safari, among others, but in South Carolina the most used is Google.
Now let's understand that the operation of a search engine is divided into two important points:
Tracking
Before a search query Google crawls millions of web pages through the "Googlebot", this bot queries thousands and thousands of pages stored in your files, following the links that appear in them. This is why the importance of good links in a web: these collect data about the web pages that Google servers store in their large library.The tracking occurs when the bots come to track addresses of previous websites and sitemaps provided by the same sites. It should be noted that bots value new websites more compared to existing websites. Therefore, the importance of updating the content.
Indexing
Once the bot has crawled a web and has compiled the necessary information, the robots include these pages in an index, where they will be sorted according to their authority, relevance and content, so when a user makes a query, the engine of the search will offer you the best-optimized content.
For the search engine to display the related content in its indexes, consider the related keywords, images, video, microformats, page speed, etc. Formerly the Google robots considered how many times a keyword was repeated in the content, today is no longer an important factor, the search engine has evolved and now considers many more aspects to make a web page visible.
We have already seen some important points about the search engine but … What does Google consider to position and make visible a website?
After the tracking and indexing, the famous algorithms begin to act, which revise the pages and show the most relevant ones taking into account many factors to position a website.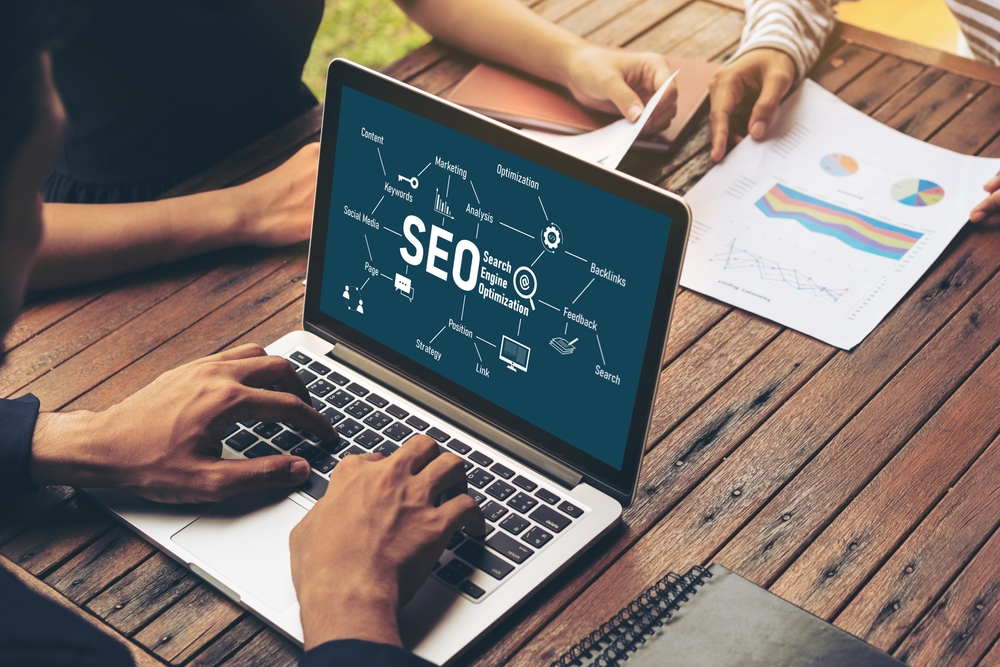 Now, you know how the search engine works, but you will surely wonder why is SEO important?
Statistically, 70% of the traffic generated by Google is concentrated in the top 5 search sites, and the rest is distributed among the following places.
Does your website appear in keyword queries related to your brand or business?
If it appears, they are doing a good job, but it can always be improved.
If it does not appear, there is definitely a lot to do.
If the answer was negative, you're probably wondering: why my page does not appear in the Google search engine?
According to Google, these are the reasons why your page does not appear in the search engine:
– The site is not well linked to other sites on the Web.
– You just published a new site and Google has not yet crawled it.
– The design of the site hinders an effective tracking of its content by Google.
– Google has received an error while trying to crawl your site.
Remember that design is important. Every web page must have a responsive design, which can be adapted to all mobile devices.
Now if after having seen all of the above, the question comes, which you have surely been doing, why is SEO important for my business?
We know that SEO helps a website to be visible in search engines, considering the importance of Google search in people's lives. Failure to appear before a search query related to your brand can mean losing a great business opportunity.
As we have reviewed previously, consider that the first 5 positions in the search engine take 70% of the clicks, now think the following: you are searching for a keyword with 20,000 thousand searches per month. Now consider that a page positioned in the first place gets 30% of the clicks, if you take a percentage you would have an approximate of 6,000 monthly organic visits. Excellent, isn't it? An interesting and good metric for any brand, but be careful not to get excited, it's not easy to get that. It takes a lot of work.
Finally, remember that SEO is the best way for your users or customers to find you through a search. Users are looking for information throughout the day and more support is Google, so the best way to reach our customers and future customers is through the search engine and SEO services becomes important.
MarketingCode extends and focuses your brand.  We also peel back the skin of Google Searches and check for issues that might harm your online reputation.  We review your Search Engine Optimization (SEO) to ensure that your keywords are ranking correctly.